created: Sat, Mar 26 2011, last updated: Fri, Apr 1 2011
Welcome to the new tommystanton.com! =D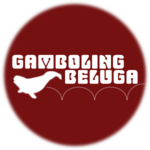 I am proud to say that this website and blog are all powered by Perl. More specifically, this site is powered by a Gamboling Beluga, also known as "Galuga," which is blogging software developed by Yanick Champoux.
The Git repository for my blog entries is here.
The source code for this website is on the 'tstanton-custom' branch of my Galuga repository, which can be viewed here. The repository can be cloned (via git-clone(1)) here.
Galuga, as well as my fixes ('tstanton-fixes' branch), is licensed under the Perl 5 license.
This website is a Catalyst application, running off of an nginx-powered HTTP web server via FastCGI on CentOS (a GNU/Linux operating system).
blog comments powered by

Disqus